As a Durham florist, we love all things botanical, and a great way to add dynamic design to your space is through elevated designs! Why do I say "elevated designs" instead of centerpieces or florals? Because you can get this feel without it having to be your centerpiece or even actual blooms!
Hanging decor and botanicals over a head table like this one at The Meadow of Raleigh earlier this year gave a nice wow feel without the wow price. The venue provides this cool ladder and we got to decorate it with hanging candles and greenery. Made for a lovely photo opp!
Take this wedding I had at Cedar Groves Acres…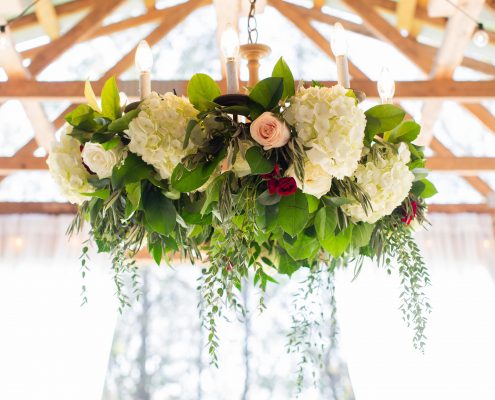 Photo thanks to Aura Marzouk
Don't limit yourself on the design! We have years and years of experience creating dynamic pieces! We love to curate your vision by dreaming up ways to use your space to its fullest!
What's your vision? How can we make it a reality?! Jump over to our contact page so we can start on the process of making it come to life!!