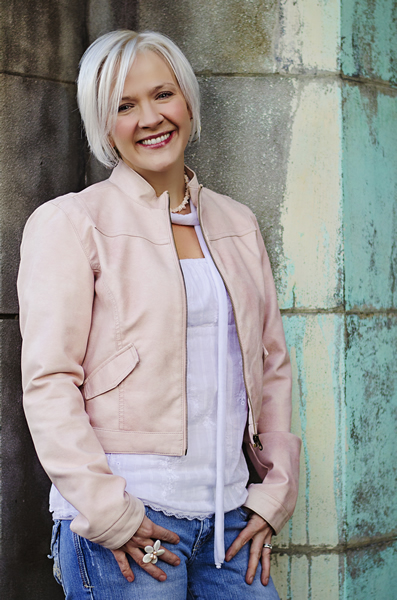 Amy Wurster is the founder of Poppy Belle Floral Design located in downtown Durham, NC.
As the former owner of Knots 'N Such Event Planning, Amy spent many years as a wedding planning professional, handling all facets of events and she came to the conclusion that design was the object of her affection. Amy eliminated her event planning services so that she could dial in to her passion and make more time for event and floral design.
Amy's background is rich, having worked in a variety of fields until she found her calling. She had a "corporate career" in software sales & marketing, yes, seriously, and kept finding ways to incorporate graphic design into those positions because she had to make something pretty! Amy then dabbled in interior design by gutting, renovating, and selling two unique homes that both set records in their respective areas. She also owned a custom jewelry business, specializing in designing and creating wire jewelry. Originally Knots 'N Such offered custom hand-made invitations as well. But then…
Amy found flowers. Her wedding planning business involved recommending vendors in all areas. She started searching for florists first because aesthetics were so important to her. But she quickly realized that no one sees things the way she does. 
Amy believes that her vision for flowers is as unique as every person or event that they are designed for. So she made the bold move to do it herself. 
Amy had done simple arrangements for parties over the years and thought, "it can't be so hard, right?!" Wrong!
Amy quickly learned that she needed some serious education to do things right. Doing simple arrangements for parties was one thing, but to excel at providing the most elegant and unique floral design in the area was an entirely different animal! So Amy invested heavily since 2014 to learn as much as possible. 
Amy has taken classes under well-known designers such as Amy Dunlap, Holly Chapple, Susan McLeary, Hitomi Gilliam, Ariel Dearie, Mikey Putnam, Naomi Demana, Kelly Perry, and many designers who are members of the NC State Florists Association. Amy's journey has been amazing. Amy believes that the true beauty of this business (besides the obvious) is that she never has to stop learning. One will never learn it all. Nature provides too many options and creativity is endless.
Allow Amy Wurster to make your wedding day dazzling! Contact Poppy Belle today so we can get started on designing your Best. Day. Ever.
Credits:  Headshot by Sweet Snaps by Tara Hodges.