Floral Classes in Durham
We have floral classes & floral workshops.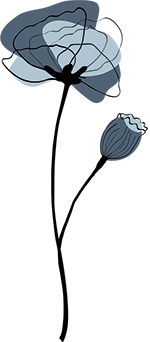 Poppy Belle Floral Design: Group Floral Classes in Durham, NC
Poppy Belle Floral Design hosts recreational floral classes and floral classes in Durham, NC. Our classes are created with the floral hobbyist in mind. Many people who join our classes are people who like to experiment with the types of flowers that you just can't get at the grocery store, supermarket or corner market. In the Poppy Belle floral classes, you'll learn a good variety of basic mechanics and techniques for arranging flowers.
Roughly every 2 months, Poppy Belle Floral Design holds group classes. The dates for these classes for 2021 are:
March 9, 2021
May 4, 2021
July 13, 2021
November 23, 2021
December 21, 2021
Poppy Belle Floral Design Individual Floral Classes
If you're interested in a one-on-one floral class or workshop, we would love to work with you on this. We are able to work with people both as novices or helping professional floral designers as well. For additional information and to learn more, please contact us for details.
ABOUT POPPY BELLE FLORAL DESIGN
Since 2014, Poppy Belle Floral Design, a Durham florist has been located in downtown Durham. Poppy Belle Floral Design has been creating perfect floral designs for local Durham residents and corporations to help them share their unique personalities. Poppy Belle can create beautiful designs for all of your everyday floral needs as well as all of your event needs. Founded by Amy Wurster, an event design and planner with extensive floral education, Poppy Belle Design shares unique blooms, unique shapes, and versatile style. Poppy Belle specializes in flowers for everyday including birthdays, anniversaries, get well, sympathy, Mother's Day, congratulations, thinking of you, holidays and virtually anything that you can think of as well as all types of events including weddings and all types of personal and corporate events.
ABOUT POPPY BELLE FLORAL DESIGN IN DURHAM, NC